English is filled with silent letters and strange spellings, making it difficult to predict how to pronounce unfamiliar words. Help is here. Try the Virtual Writing Tutor's pronunciation checker to learn how to say this difficult to pronounce sentence.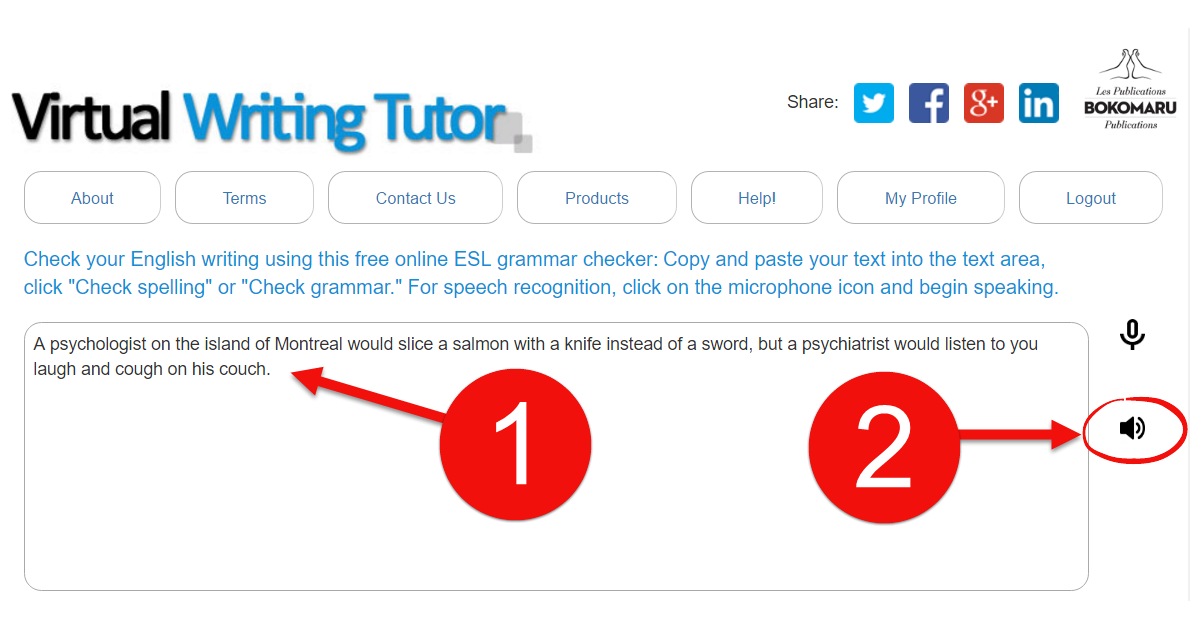 Go to the Virtual Writing Tutor.
Copy + paste the sentence below into the textbox. (1)
Click on the text-to-speech button. (2)
Learn the pronunciation.